New Business Creation Forum 2016 2nd
 On Tuesday November 15, 2016, a forum titled "New Business Creation Forum 2016 2nd: New business creation in an era of uncertainty – Innovation management that develops new business opportunities from new 'networks' " was held at Bellesalle Kudan, Kudanshita, Tokyo.
 The business environment is now more unstable and more uncertain than ever before. In order to keep up with the rapid changes in the environment, we need to be on the constant lookout for new business ideas and opportunities, cultivate foresight, and develop a system and strategy which will help to create innovation and new business from a long-term perspective. In fact, a lot of companies are accelerating their efforts towards creating new business and innovation. However, it is inadvisable to haphazardly just try to do this and that. While there are a wide range of different approaches, what strategies and systems should we employ, and how should we seek out and develop new business opportunities to make real innovation happen?
 As was the case with the 1st New Business Creation Forum, we in the 2nd of its kind invited people in various positions from various fields to deliver lectures and participate in panel discussions, including top executives who are putting new business creation into practice, management who are supervising R&D, people from universities as well as venture companies and venture capital companies and business scholars, and examined the key factors from diversified perspectives to see how we should utilize global networks of technologies, ideas, enterprises, public institutions, universities and people, thereby seeking out, identifying and developing new business opportunities.
Organizer: BUSINESS FORUM NET. Co., Ltd.
Special co-sponsor: Layers Consulting Co., Ltd.
Co-sponsor: Daikin Industries, Ltd.

 Participants' segments
| | |
| --- | --- |
| 【Industry Sector】 | 【Department】 |
| 【Title】 | |
Special lecture I : <Business Manager's Perspective>
Daiwa House's new business strategy
– Aim to achieve sales of 10 trillion yen and carry on the founder's vision
Daiwa House's new business – Fundamental principles and strategies

How to identify the possibilities of cooperation with other companies and ventures as well as investments, and determine the viability of a business

Basic concept of business creation – What is the founder's vision?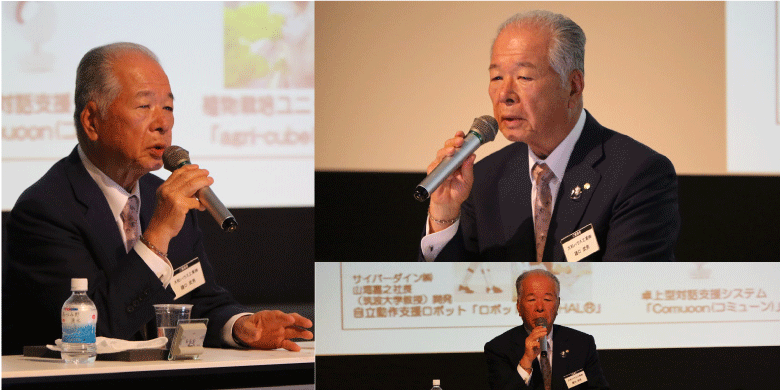 ---
Takeo Higuchi
Chairman and CEO
Daiwa House Industry Co., Ltd.
Special lecture II:<Networks Inside and Outside the Company>
Create internal networks and join external networks
Teijin's awareness-raising campaigns and new business strategies
Break down the walls between business units to unite them, One Teijin
– New values created through internal cross-sectional projects

Strategies and systems of the New Business Development Business Unit and collaboration with R&D

Challenges in the promotion of open innovation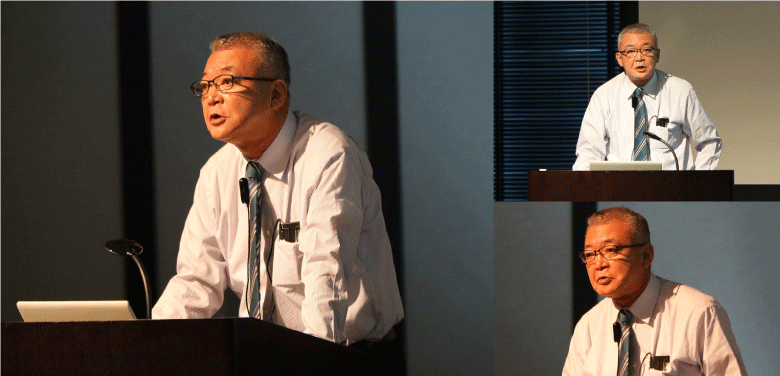 ---
Kentaro Arao
Teijin Group Senior Executive Officer
General Manager, New Business Development Business Unit; Chief Marketing Officer; and Director,
BRICs Business
TEIJIN LIMITED
Lecture by co-sponsor:<New Business Creation Through the Use of IT>
IT environment to create new themes
– Solutions created collaboratively at R&D sites and the examples of the Company's application
Manufacturer's initiatives to create innovation

What sort of IT environment will realize the collaborative creation of innovation?

Points to bear in mind when stimulating the creation of new themes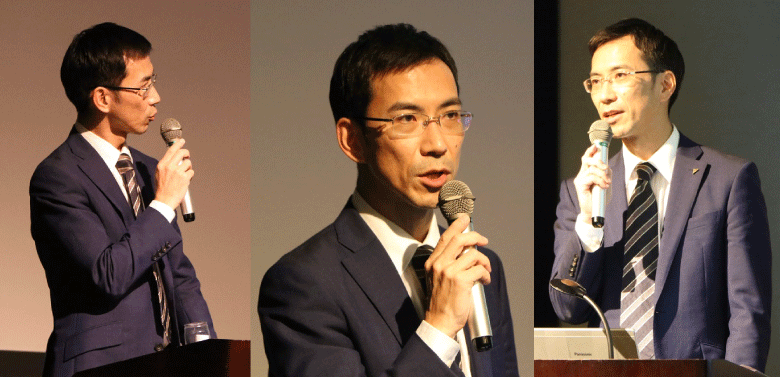 ---
Keiichi Ofuji
General Manager, Electronics Division
Daikin Industries, Ltd.
Lecture by special co-sponsor:<New Business Development>
The key to creating bold innovation in mature markets! Key points of new business development to achieve competitive differentiation through "improved services and the business interface "
New business model ideas created through 18 services model templates × business interface × mega-trend

New business attracting customers not from a supplier standpoint but from a customer standpoint Establishment of the grand design

Services are not provided free of charge. What is a service-based revenue model?n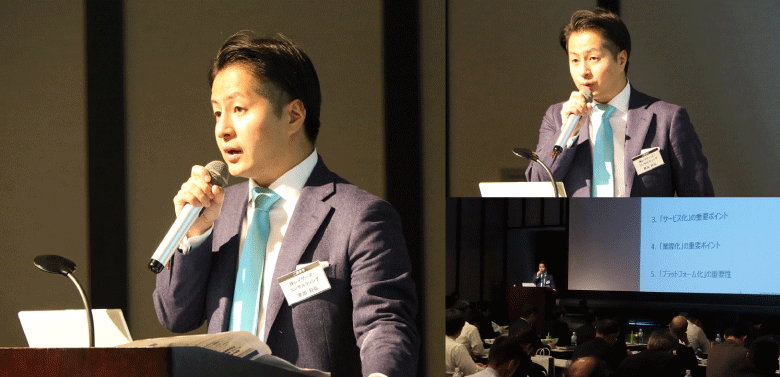 ---
Yoshihiro Kusaka
Senior Managing Director, Business Strategy Business Department
Layers Consulting Co., Ltd.
Special discussion I:<R&D Systems>
"Innovation is derived from R&D! Reform of organizational structure and culture!"
    We will discuss based on actual examples the ideal organizational structure and standpoints for R&D; how to build a culture, framework and place for R&D; and points to note in business alliances and cooperation and negotiation methods, in order to make innovation happen.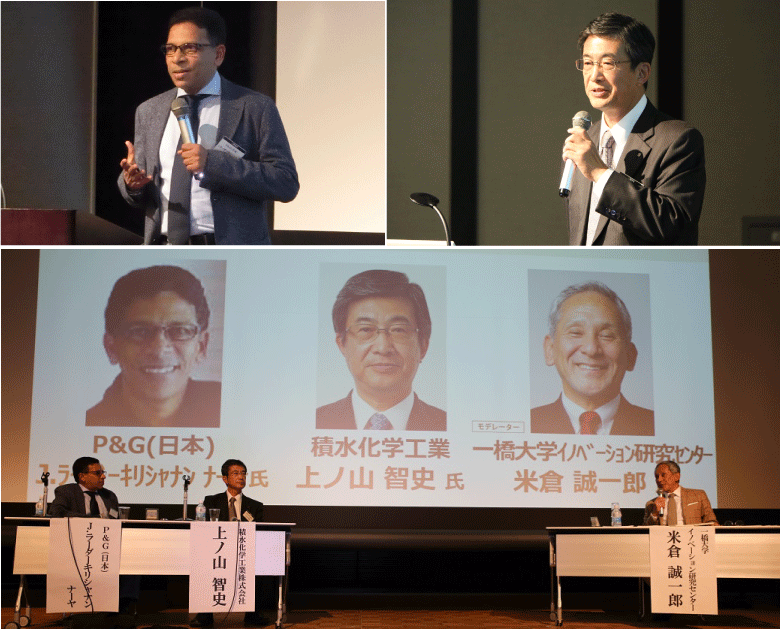 ---
Panelist
J. Radhakrishnan Nair
Head of Open and Innovation
P&G (Japan)
---
Satoshi Uenoyama
Director, Senior Managing Executive Officer, Head of R&D Center
SEKISUI CHEMICAL CO., LTD.
---
Seiichiro Yonekura
Professor
Institute of Innovation Research,
Hitotsubashi University
Special discussion II:<Innovation Created From Diversified Perspectives>
Innovation and business creation!!
How to seek out new business opportunities and create a network
How to create a network of enterprises, ventures and universities to make innovation happen

How to seek out new business opportunities

Japanese companies' systems, frameworks and eco-systems that need to be developed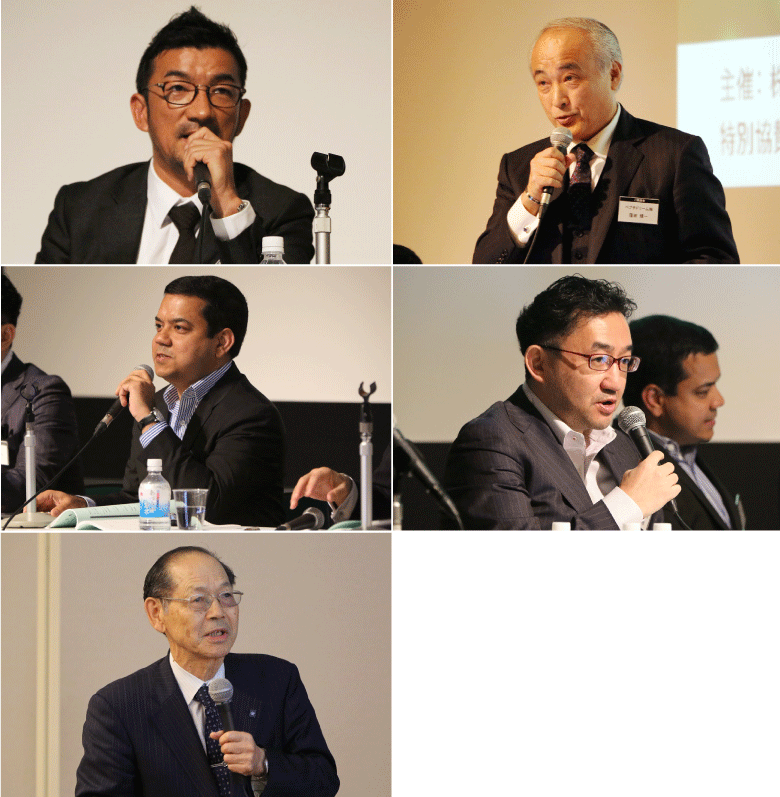 Panelist: Venture company's perspective!!
Nobuyoshi Yamasaki
Chief Executive Officer
TBM Co., Ltd.
---
Panelist: Venture Company's Perspective!!
Kiichi Kubota
President & CEO
PeptiDream Inc.
---
Panelist: Overseas Venture Company's Perspective!!
Anis Uzzaman
General Partner & CEO
Fenox Venture Capital
---
Panelist: Business Economics (CVC) Perspective!!
Nobuhiko Hibara
Associate Professor
Waseda Business School
---
Panelist: University Perspective!!
Megumu Munakata
Professor,
Director of KINDAI UNIVERSITY
---
Moderator
Seiichiro Yonekura
Professor
Institute of Innovation Research, Hitotsubashi University

Coffee Break